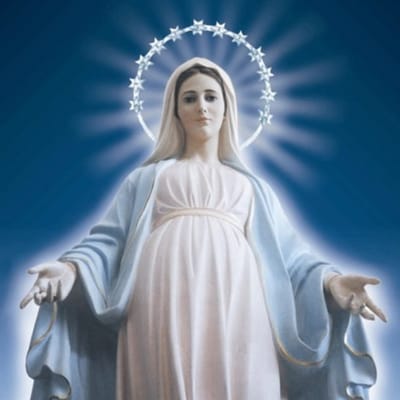 O Mary, beneath the Cross of your Son our Lord Jesus Christ, you were given by Him as Mother of the Church. With the Apostles you waited and prayed in the Upper Room for the coming of the Holy Spirit as they gathered around you. And now, dearest Lady, Mother of the Church and Queen of Bishops, intercede now for your sons, chosen by our Lord, as Bishops for His holy Catholic Church. Guard them with a mothers care.
Comfort them with a mother's love.
Guide them with your motherly wisdom.
Be their most sure aid and protector against the attacks of the devil and his demons. Place them under your holy mantle in time of trouble and distress, and if they go astray, lead them by the hand back to your Son. Plead for them at their judgment, that by their devotion to you, their Mother and Queen, they may find mercy with Christ our King. And lastly lead our bishops, together with their flocks, to the eternal dwelling in the heavenly Kingdom. Amen.
Mary, Queen of Bishops, pray for them.